Services
At TRY, we work hand-in-hand with companies of all shapes and sizes, creating solutions that fit like a glove. Think of us as your advisor, expert and friend. Discover how we can help you through our services below.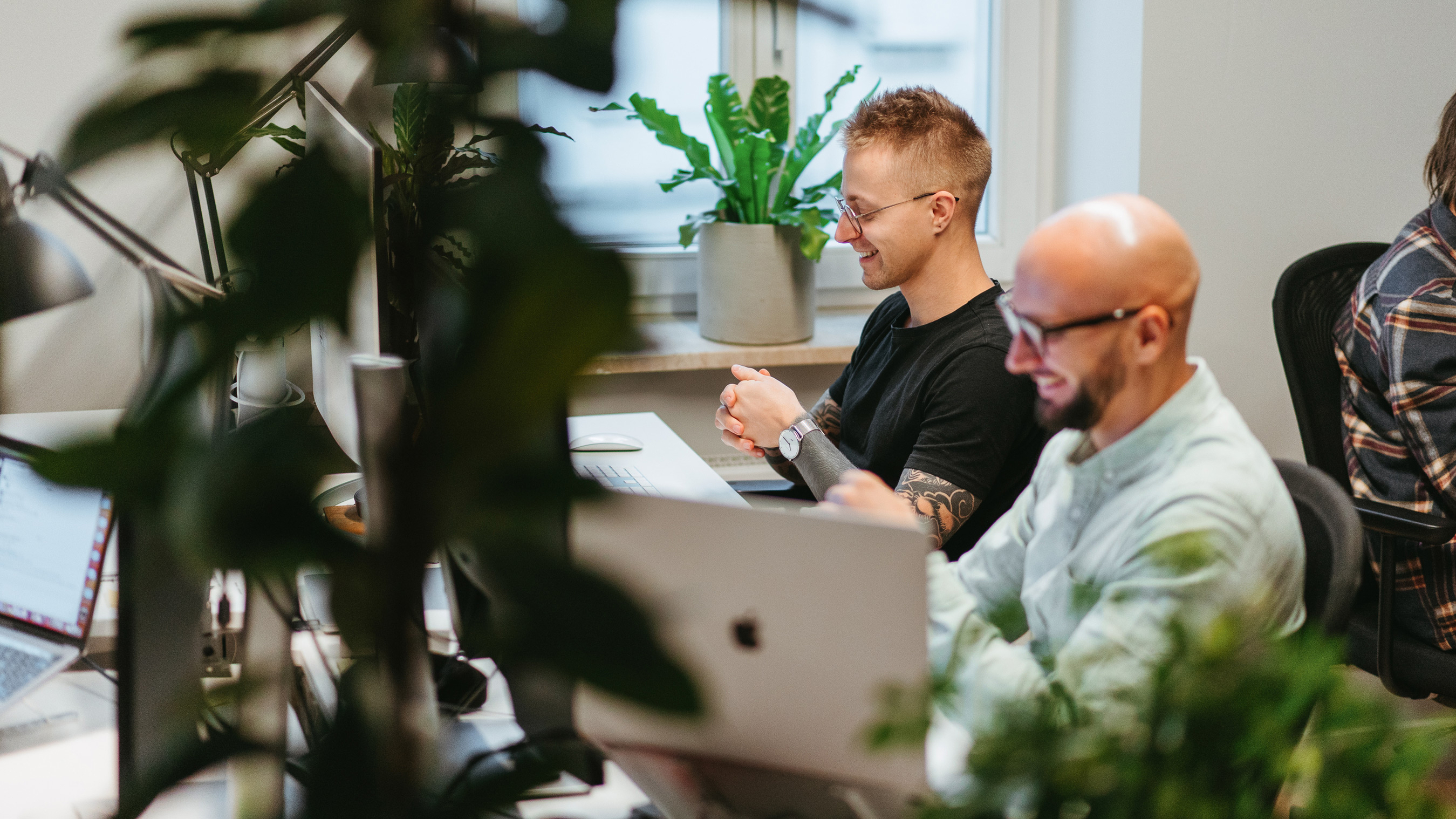 CRO

Want to improve the revenue from the traffic you're getting? Let our CRO team analyze and improve the individual aspects of your customer funnel. CRO enables you to understand the customers at a deeper level and prevents you from spending time and money on actions that do not have a positive impact on business results. We focus on making data-driven decisions rather than making decisions based on feelings or intuition.

Research

Understanding user behavior and conducting UX research are essential for creating digital solutions that provide a great experience for users. Our researchers conduct surveys, interviews, and usability tests to gather valuable insights from users. Based on the insights from UX research, designers and developers can create digital products that are easy to use and provide value to the user. Additional benefits include identifying opportunities for innovation, reduced development costs and increased conversion rates.

Design

Our design focuses on creating a positive and intuitive experience for users of a digital product. We create visual designs for platforms such as websites, mobile apps, and social media. With the combination of design, data, technology, and psychology we identify UX problems and make changes that keep customers engaged. Other benefits of great digital design and UX include improved conversion rate, enhanced branding, recognition, and improved search engine ranking.

HubSpot

Unlock the full power of Hubspot, a full-featured marketing, sales and service powerhouse that helps you by improving customer experience, increasing efficiency and providing detailed data analytics. While any partner agency can help with the basics, if you want to take full advantage of all the business opportunities that Hubspot provides, you need a seasoned partner. That's exactly why you should choose TRY - a Hubspot Diamond partner agency.

Technology

Equip your business with intuitive digital solutions that connect you to your audience. Whether you're launching a site from scratch, dealing with a troublesome existing one, or looking to execute a CRM integration, we will find the solution that works for you. Our developers create world-class experiences that are efficient, flexible and easy to maintain. Stay competitive and succeed online.

Data

Data analytics will tell you your customer's stories better than they themselves can. Too often teams are playing guessing games and lacking confidence in their decision-making because of inaccurate data analytics. Our priority is implementing reliable and actionable analytics solutions so you can make solid progress. From tracking user behavior to extracting valuable insights and making data-driven decisions, we cover the full basis. Get the confidence to make better decisions.

Digital Marketing

How do you get users from "just browsing" to "I need this now"? Move them through a well-thought-out sales funnel with a seamless user experience. Our focus is to acquire more qualified customers at a lower cost, build a loyal customer base and put your business on a continuous growth trajectory. We use our extensive experience with a range of marketing channels to create campaigns that are optimized for maximum impact and ROI.
Case studies
Discover how we've helped different companies around the world. Along our journey, we have learned much and collected vast amounts of data which fuels our work moving forwards. Check out some of the case studies we've done and become our next one.
Let's work together!
Partner with a full service digital agency that delivers world-class digital solutions with powerful capabilities. Tell us what you're looking for and see how we can help you.