About the client
Ramirent is Norway's leading player in the rental of machinery and equipment. Delivery to building and construction industry as well as other industries from small to large customers with all types of projects. With Norway's largest machinery and equipment fleet Ramirent's mission is to deliver flexible service with a smile, both to customers and colleagues.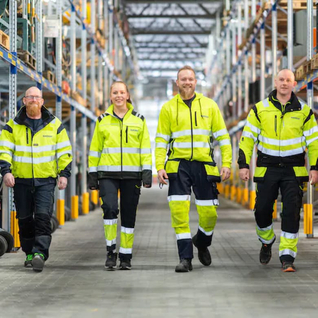 Challenges & problems
As part of Ramirent's digital growth strategy, they faced the need to introduce a new e-rental solution. The goal was not only to make it possible to rent products online, but also to make product and service development easier and to make Ramirent ready to meet the customers of the future.