Technology
Equip your business with intuitive solutions that connect you to your audience. We offer a range of development services and cutting-edge technology to help your business succeed online.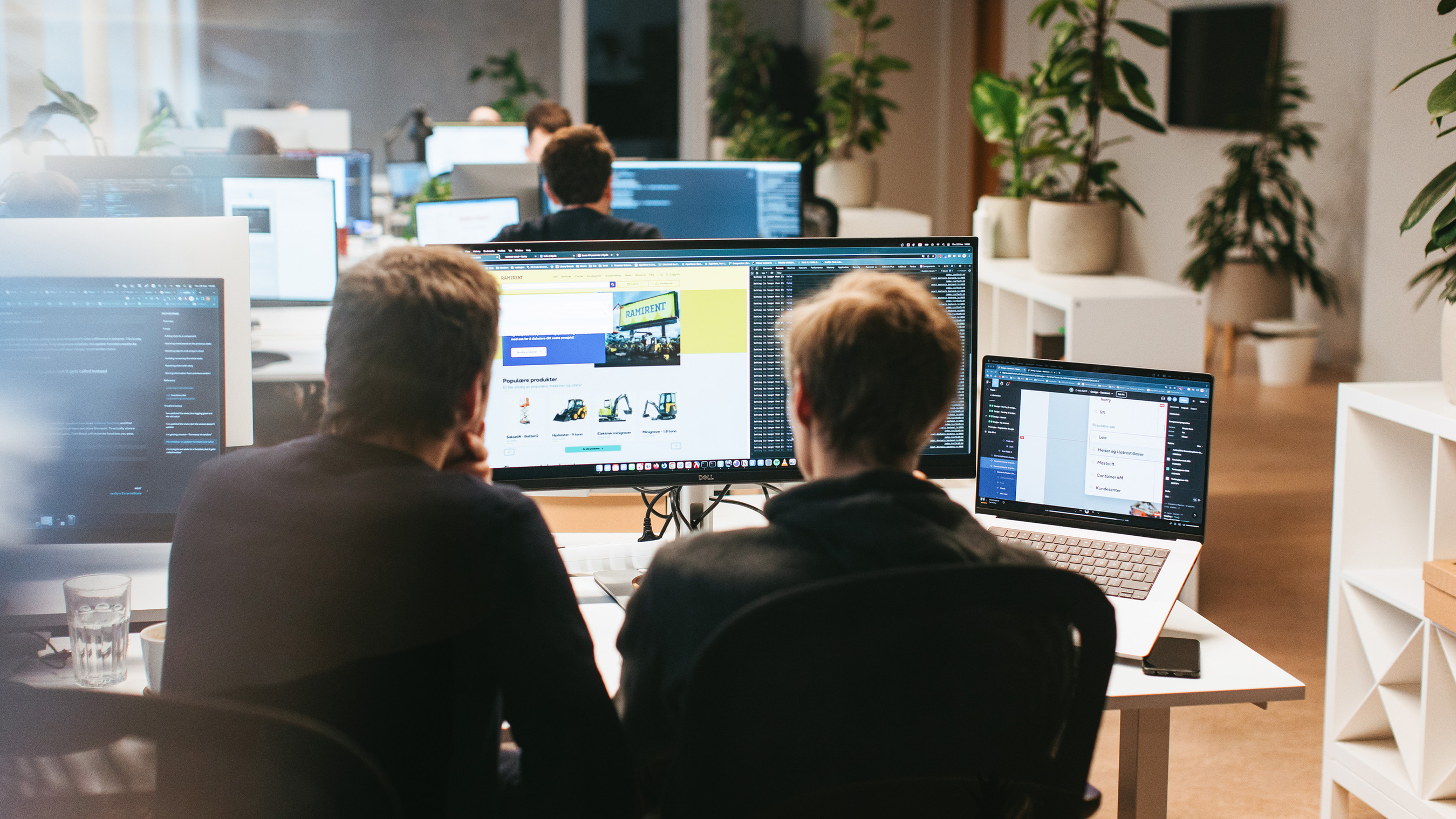 Benefits
01

World-class user experience and functionality

02

Increased accessibility and data security

03

Great scalability as your business grows
Server-side rendering enables pages to load faster, improving the user experience. When rendering server-side, search engines can easily index and crawl content, because the content can be rendered before the page is loaded, which is ideal for SEO.

Build a focused and conversion-oriented post-click experience for your users. We focus on creating fast, effective and intuitive pages so that you get the wins you want, more conversions, revenue and long-term profit.

Our vast range of experience in e-commerce development ensures your website is developed to high standards and meets your requirements. We design scalable, cost-effective and high-quality e-commerce solutions.

There are various CMS options available out there that can fit your business. We will build a proper, secure, and efficient CMS for your organization. It will help you streamline and automate processes, integrate systems and databases, as well as manage content efficiently.

Advanced search helps users find what they're looking for faster, leading to a better user experience. It also improves conversion rates and provides more accurate search results than generic search solutions with filtering, intelligent autocomplete capabilities and other cool features.

More and more businesses are switching to various cloud solutions. The main benefits include scalability opportunities, increased capacity, and functionality. It also enables business continuity and drives collaboration efficiency. Break the geographic restrictions and collaborate across borders.

Miscommunication and confusion between developer teams are common issues, especially as teams grow or change, or when a project gets handed over to an in-house team. Some things go undocumented or lost altogether. A proper design system solves these and other issues, saving resources considerably in the long term.

Keeping tabs on your site isn't just a nice thing to do, it's critical to find and fix errors quickly, as it quite literally can lose you money or cost you reputation. We view this as an important process to ensure that your site delivers the best user experience and encourages continued traffic growth, and strengthens SEO rankings.
At this point there are more than 5 billion internet users globally, according to Digital 2022. 94% of them judge websites on responsive design and 44% of them shop online.
Conclusion? A website serves as an online representation of your business, and it opens doors to a 5B large audience online. Unless you have a non-responsive website, obviously, then there's a 90% chance your clients just leave your website.

And that's why you have us here, we help our clients create credible, fast and secure websites. As a result, your business gets increased visibility & enhanced branding, and your users enjoy the convenience of reaching you online. Our team will work with you, understand your business goals and create a custom solution that meets your and your customer's needs.
Get in touch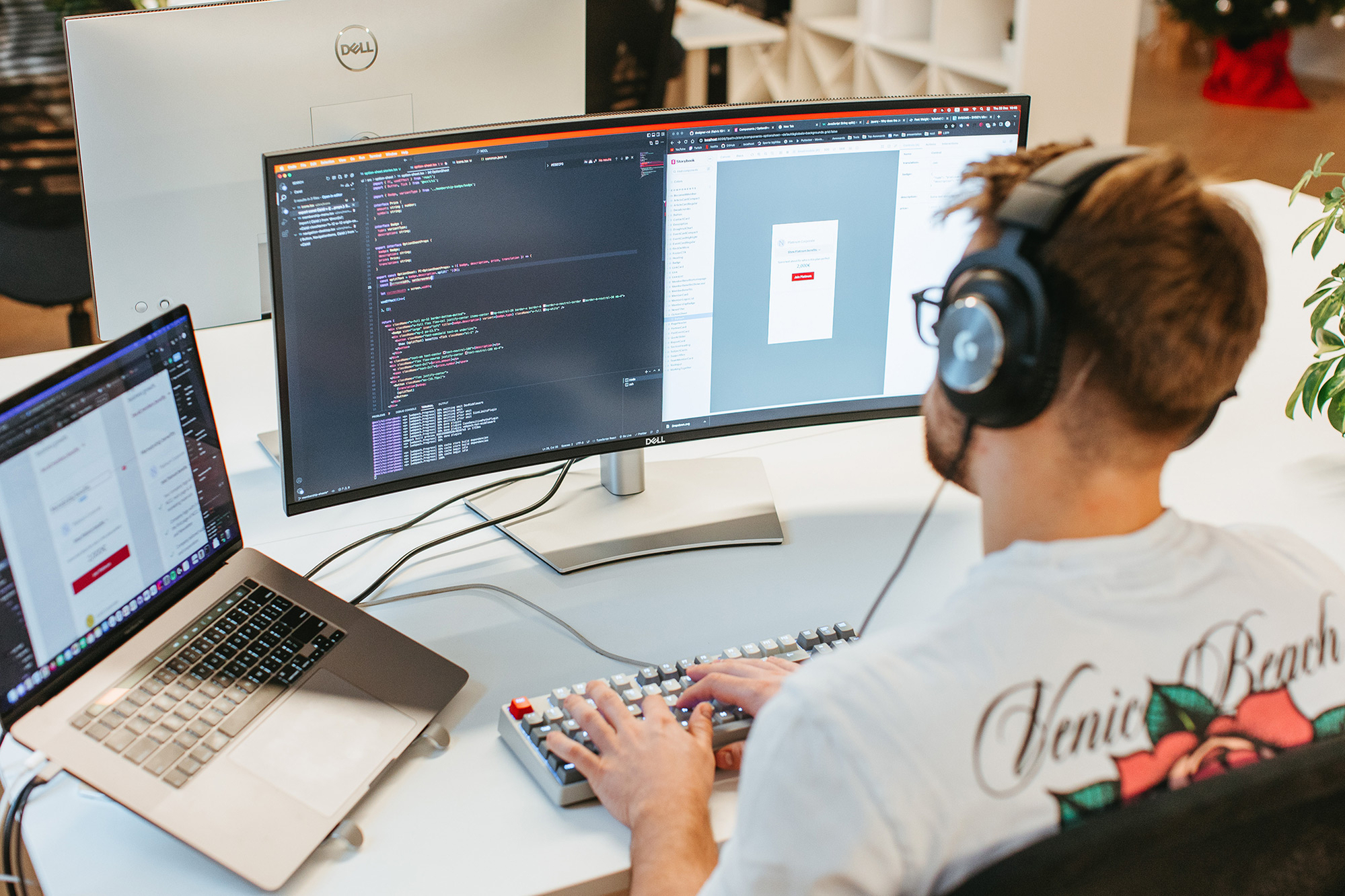 Case Studies
Discover how we've helped different companies around the world. Along our journey, we have learned much and collected vast amounts of data which fuels our work moving forwards. Check out some of the case studies we've done and become our next one.

Let's work together!
Partner with a full service digital agency that delivers world-class digital solutions with powerful capabilities. Tell us what you're looking for and see how we can help you.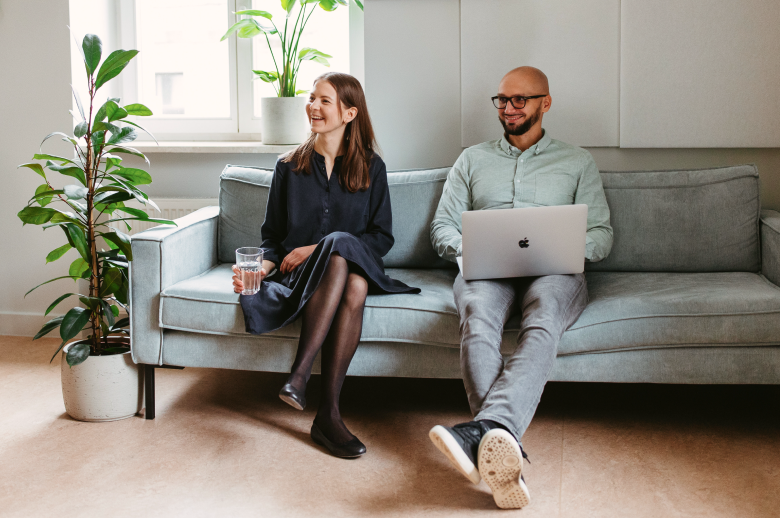 FAQ
The short answer is that it depends. Every project is different and the quote will be determined by your business needs. Get in touch with us, book a consultation call and we will send you estimates after finding out more.

We're advocates of clean, maintainable and well-documented code. Our team's expertise allows to create lightweight and optimised websites. And obviously, we use a responsive design so your website works well on different devices.

That's completely normal. You can get in touch with us, we will have a chat and help you define goals and create a plan for your website. This is one of the perks of being a full-service agency, we can research your users, gather insights from the existing data and help you make an informed decision on what is it that your business would benefit the most from. And then we build it too. One roof, all solutions.

Sure, there are tools available that allow even non-technical people to build their own sites. However, these tools have limitations, and most often don't produce professional-quality results. Developers can create custom design, custom solutions, add advanced features and much more.